Hi ya!
When travelling abroad, do you go to museum in there?
Just going as the option when raining??  
Well, from the standpoint of art, museum is worth going to see their culture, isn't it?
So, when in Tokyo, I recommend you to pay a visit Tokyo National Museum
in Ueno, Tokyo.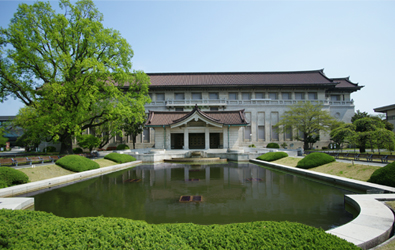 Tokyo National Museum is the oldest Japanese museum, established in 1872,
exhibits comprehensive collections of Japanese art works
from ancient times to modern times.
The museum holds more than 110,000 objects
includes 87 national treasures and 634 important cultual properties.
In the national treasures, you'd be able to see samurai's armours
and swords.
Cool, isn't it?
You'd be also surprised that the swords are absolutely well-preserved
and seem still good quality for use :D
Well not only for person who is very much into samurai related,
also highly recommended for one of the places for sightseeing.
Don't miss out when in Tokyo.
See ya!
Posted by: Akiyoshi (March 18, 2019 7:13 PM)